preliminary remarks
The programs run under Windows 10, Windows 8 and Windows 7.
The solutions of all figures of this website were calculated with the programs offered here.
The programs are packed as zip-files. After the unpacking they are executable without further installation.
At the first start of the programs a window opens with the message: "Windows protected your PC". Click on 'More info' and in the following window on 'Run anyway'.
Pentomino2D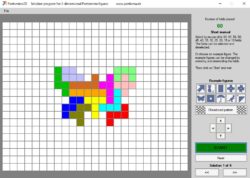 Pentomino3D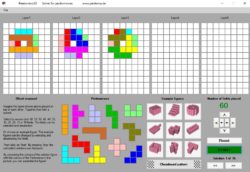 Soma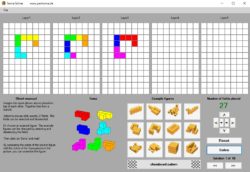 Hexiamond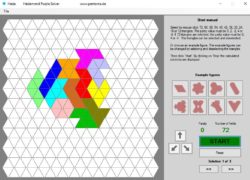 Tetrahex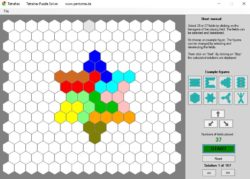 Tetracube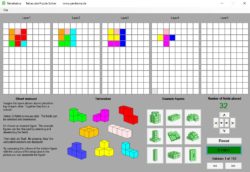 Tangram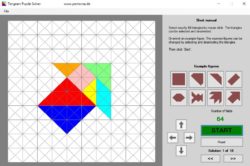 Kreuzbrecher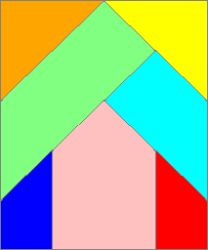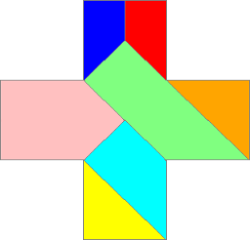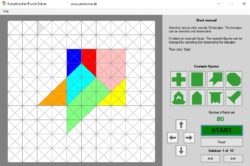 Pythagoras
Pentacube
Ball Pyramid