Tetracubes
Each tetracube consists of 4 dice. There are 8 tetra cubes, 5 are flat, 3 are real three-dimensional. Figures from all 8 Tetracubes consist of 8×4 = 32 single cubes.
Make tetracubes
Tetracubes can easily be made from wooden cubes. You can buy them in a craft shop or online. Wooden cubes can also be sawn from square cross sections (from the DIY store).
Figures
From 32 dice you can form 2 different blocks: 2x4x4 and 2x2x8. There are solutions for both cubes. All 8 Tetracubes can also be built enlarged. In addition, there are many other interesting figures, some of which can be seen below.
You can download a program for creating and solving tetracube figures from the download page.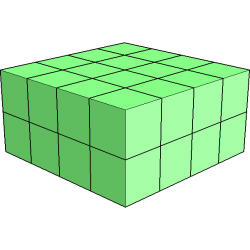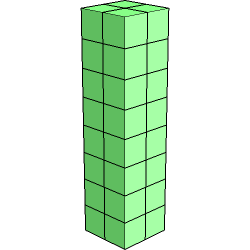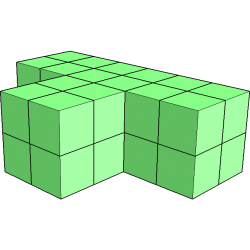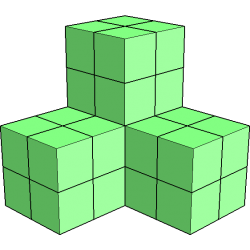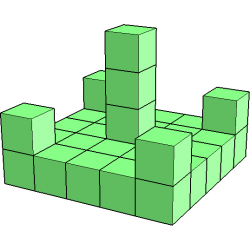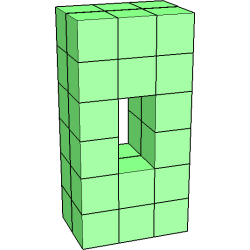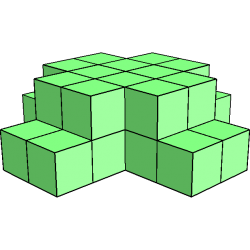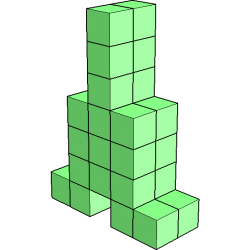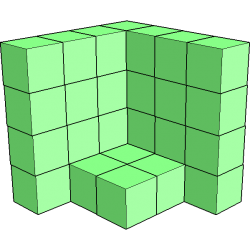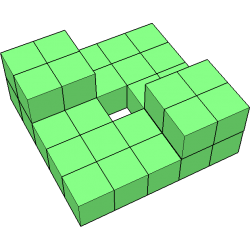 Links